About measures against new coronavirus infection
 We are always grateful for your help.




 With the outbreak of a new coronavirus infection, the government announced infection control measures.




 Along with that, we will announce countermeasures. We kindly ask for your understanding and cooperation




 in the implementation of the following details.





 

●Details of measures



---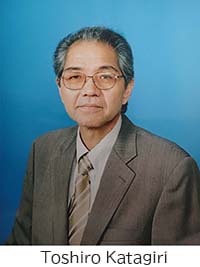 Since its establishment in 1991,KKEsincerely appreciates the great support and cooperation so far. Prior to its founding,
 it was devoted to technical work.KKEhas grown together based on what they learned at the time. Especially in the field
 ofvacuum technology, we are focusing on"development, design, manufacturing"that does not have standard products,
 and I am very happy to cooperate with"industry, government, science".
 Until now, we have taken the stance of completing"development, design, and manufacturing"according to the content
 of thecustomer's application, and have made appropriate decisions according to the customer's needs. client.
 Aiming to be a technology / development-oriented company that can respond to the latest technology in the 21st century,
 we aim to be happy together with everyone by contributing to society through"monozukuri",
 We look forward to your continued support ofKKE.

---
Manufacture of various vacuum equipment and vacuum components.
Development, design, manufacture and maintanance service of manufacturing equipment for Semiconductor.
Development, design, manufacture and maintanance service of general machinery.
Development, manufacture and delivery plasma application equipment.
Remodeling and expansion work of existing vacuum equipment

July 1991

In-business establishment

February 2002


Saitama Office opened.

February 2003

Establishment of a new
head office building

April 2004

・Nagoya Office opened.
・Minami-Kase Machine
 processing plant opened.

February 2008

・Kanawa Standard Certification
・Yokohama Value Group Company
 Certification
・Kanagawa Prefecture Industrial
 Technology Development Grand Prize

January 2009

Yokohama-type Regional Contribution
Company Certification

April 2016

Hitachi Office opened.

December 2019

Yokohama Office: Acquired ISO 9001:2015
(Quality Management System) certification

March 2022

Acquired Y-SDGs certification from Yokohama City



Company name

Katagiri Engineering Co., Ltd.

CEO

Toshiro Katagiri

Capital

10 million yen

Established

July 31, 1991

Other Office




2-5-18 Mizukicho, Hitachi City,
Ibaraki Prefecture 316-0024
TEL +81-294-59-3463  FAX +81-294-59-3466



Nagoya Office

Nagoya City Moriyama Oaza Shimoshidami
Anagahora 2271-129
Nagoya Science Park
Room 3 in Science Exchange Plaza 463-0003
TEL +81-52-739-2628  FAX +81-52-739-2634



Saitama Office

1-162 Seto, Fujimi City,
Saitama Prefecture 354-0032
TEL +81-49-268-7062 FAX +81-49-252-9041



Minamikase Processing Plant

4-6-18 Minamikase, Saiwai-ku,
Kawasaki-shi, Kanagawa 212-0055
TEL +81-44-599-4449 FAX +81-44-599-4439